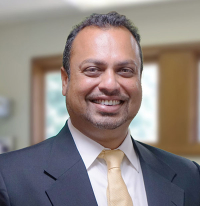 Dr. Syed Masihuddin graduated from NYU College of Dentistry in 2002. His practices encompass all aspects of dentistry with an emphasis on cosmetic and dental implant care. While at NYU, he spent two years training in dental implants and received further training at St. Joseph Hospital in New Jersey, associated with Seton Hall University. He also received training in BOTOX® and dermal fillers from the AAFE (American Academy of Facial Aesthetics).
Dr. Masihuddin has been recognized with various awards in dental implants and cosmetic dentistry, including the ICOI (International Congress of Implantology) award of diplomate in Berlin, Germany. He was also selected as top dentist of Pennsylvania in 2011 and as top dentist of New York in 2013.
Dr. Masihuddin is a fellow of the American Academy of General Dentistry (AGD). Currently, he is also a member and in good standing with the ADA®, AACD, ICOI, AAFE and AGD, where he upgrades his level of expertise in all areas of dentistry. His offices have state-of-the-art technology, ensuring that patients get the best quality care in a comfortable setting.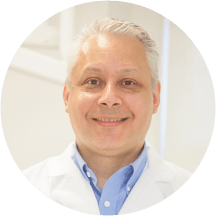 Dr. Irwin Medina has over 30 years of experience as a general dentist. He earned his Doctor of Dental Surgery (DDS) degree at New York University – College of Dentistry in 2004. He then completed his general dental residency at the Lady of Mercy hospital in Bronx, New York. He furthered his education by completing three-year implant dentistry and advanced bone grafting courses at New York University. After serving as the director of the dental department of the Walton Family Health Center, he joined a private practice in the upper east side of Manhattan focusing on implants, full-mouth reconstruction, cosmetic dentistry, root canals, crowns and extractions. Dr. Medina is originally from Central America where he earned a degree in general dentistry. He is fluent in both English and Spanish. Dr. Medina is a caring and easygoing dentist who takes great pride in his work. In his spare time, he and his wife enjoy bike riding and exploring the great sights and restaurants in the northern Hudson Valley in their classic 1956 Packard.
Meet Our Team
At Dental Solutions of Highland, we are proud to have a compassionate, highly talented team that can answer any questions you may have and provide you with the best possible service. Call our office today at 845-691-8251 to schedule an appointment with our dentists, Dr. Syed Masihuddin or Dr. Irwin Medina, and learn more about dentistry in Highland, New York.
Check back soon to meet our team!